This Property Is Unavailable
Unfortunately, this gorgeous property is off the market.
Fall In Love With Charleswood
Newly Renovated Luxury Home in Charleswood
West Ridge Fine Homes has recently completed our first custom home in Charleswood. As we worked on this home, we fell in love with the neighbourhood and realized that it's a perfect spot to build top quality custom Calgary homes.
Mature Trees, Modern Homes
This beautiful Cannon Road property has undergone a massive renovation. West Ridge Fine Homes has completed a full redesign of this property. Inspired by the original build date of 1960, the mid-century bi-level designs have remained intact, protecting the overall integrity and style of the home. West Ridge Fine Homes brought a magnificent piece of the past into the future.
Modern Upgrades
Modern upgrades ensure that you have all the latest modern day comforts. Keep warm all winter with the highest quality triple glass and an upgraded roofing membrane with thick foam installation. New homeowners have peace of mind with a builders warranty for 2 years from the day of possession.
Immersed In Nature
The large glass windows will naturally illuminate your home. With an entire wall of glass reaches the vaulted ceiling, a healthy natural environment surrounds the home. Staying true to the environment surrounding the home, wooden features are accented throughout, from rustic wooden tables to a spacious wooden deck that overlooks your gorgeous backyard. It's naturally Charleswood.
Living Luxuriously
open arrangement | modern appliances | island with seating for four
Indulge In Excellence
massive master bedroom | oversized closet with built-ins | stunning ensuite
Bold & Beautiful
spa inspired bathroom | modern designs | dual vanities 
Welcoming Lower Level
 spacious social designs | sophisticated fireplace with dual room heating
Dedicated To Diligence
 secluded space for study | mindful details
Stepping into the spotlight soon, 2949 Toronto Cres combines luxurious style and convenient location. This home boasts 4 bedrooms, 3.5 bathrooms, 2,929 square feet. Priced at $1,650,000.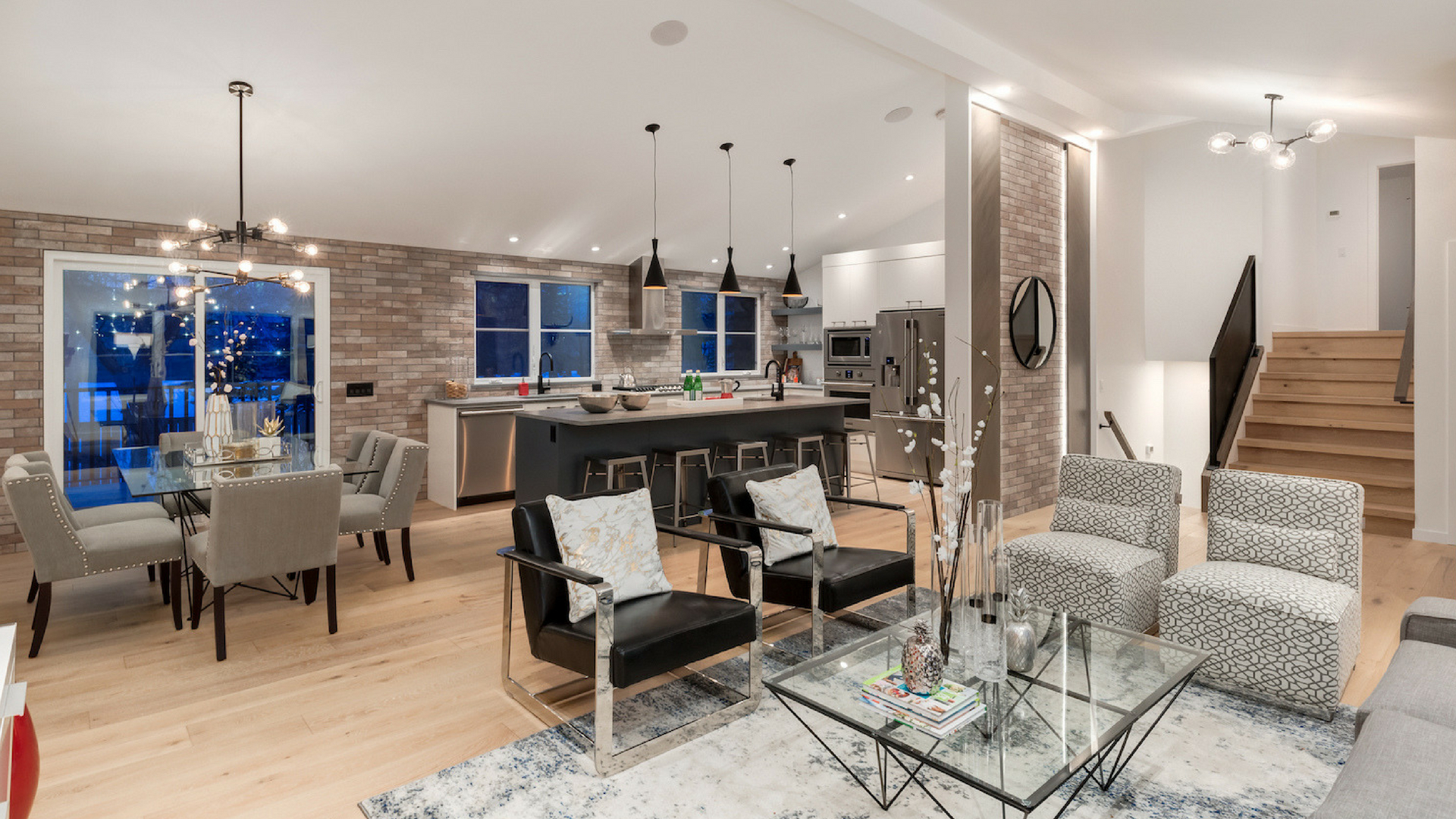 A convenient location marries ultimate luxury in University Heights. Perfect for the busy professional who sees value in living close by to their work.  This home boasts 5 bedrooms, 3.5 bathrooms, 2,594 square feet. Priced at $1,485,000.
Build Your Dream Home
You deserve to live the lifestyle you have always wanted. It starts with a home that tailors to your every need. Contact us to learn more about our homes.